Round two of the Capital Collision sees The Maul Teasers (SIS) take on the Deadly Nightslays (CCR) on Sunday 19 May.  This is sure to be another exciting bout! 
The Maul Teasers played the Deadlys in Dec last year where the game went to overtime resulting in Deadlys sneaking through a VERY close win!  Who will come through with the goods this time??  DON'T MISS THIS!
This is a Family Friendly event, and will be licensed with an allocated 'wet area' for the adults.
TIME & LOCATION
Venue:  Kingborough Sports Centre- Kingston View Drive, Kingston
Doors Open:  1.40pm
Bout Starts:  2.30pm
TICKETS
$5 per bout + BF
$15 Grand Final Ticket + BF
$20 season pass + BF
$30 season pass + grand final + BF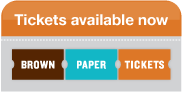 Stay in touch with the South Island Sirens and our home teams throughout the tournament via Facebook:
South Island Sirens Roller Derby League
CONTACT